GENIE Pro / GMAJ Pro
How to videos . . .

Application to use Danielcode GENIE Pro / GMAJ Pro

You must print this document. Read it. Complete the form on the last page and sign it as well as initial all 9 pages. Then fax it to +1.260.572.2274. Once you have paid for the subscription you choose, only then can we turn on your real money account.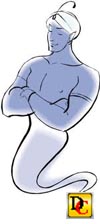 GENIE Model Account Results

The results listed here were with the GENIE program that used the website signals. GENIE Pro / GMAJ Pro are different signals that run different strategies.
Start Date: 17-Mar-2011
Start Balance: $100,000.00
Final Date: 25-Oct-2012
Final Balance: $178,969.91

Account was closed to prepare for new GENIE Pro and GMAJ Pro.

Danielcode Webinar - 22nd March, 2012 - Danielcode Auto Trade GENIE Webinar


Danielcode Webinar - 15st March, 2011 - Auto Trade GENIE (190 MB)


Danielcode Webinar - 1st March, 2011 - Auto Trade GENIE (100 MB)


Danielcode Auto Trade Genie Commercial - 17th November, 2010


Trade Navigator DC Genie Video


DC Genie Trade Management


DC Genie FAQ's